Construction on our new facility is well under way. Our general contractor estimates that the project will be complete by August 23 (that's 2019, not 2020 :-)). This week, new insulation, framing, drywall, and sprinklers are going in, concrete is being cut, and the dock on the north side is being filled in preparation for paving.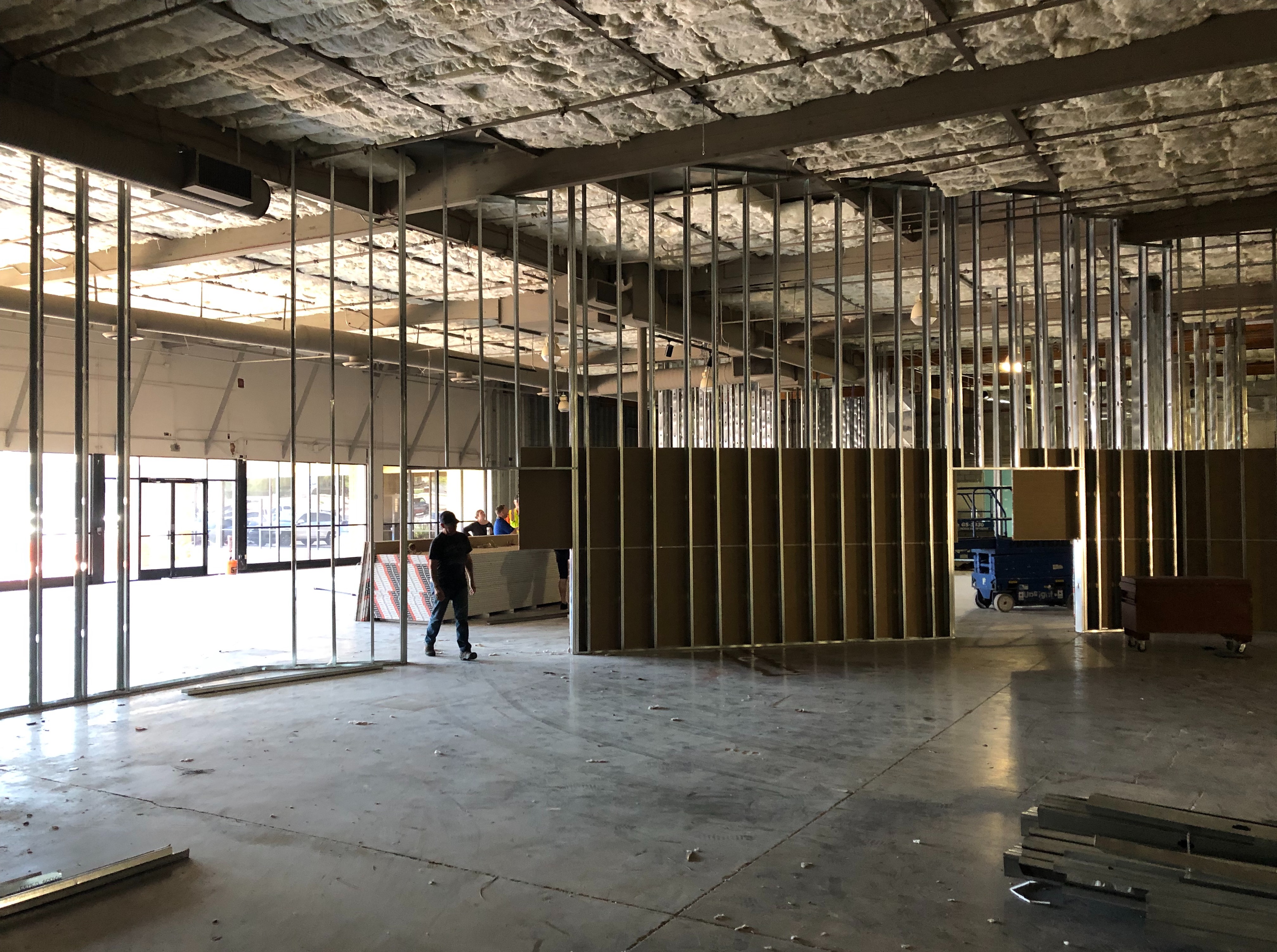 Last week, we began what we call a ministry of construction intended to enrich both the construction workers and our neighbors in Moon Valley Plaza. Here's the idea. Once a week, we will be giving out Moon Valley Plaza (MVP) bucks to construction workers—an average of $10 per worker X 20 workers = $200 per week we're guessing. Here's what they look like (nice work, Deric!):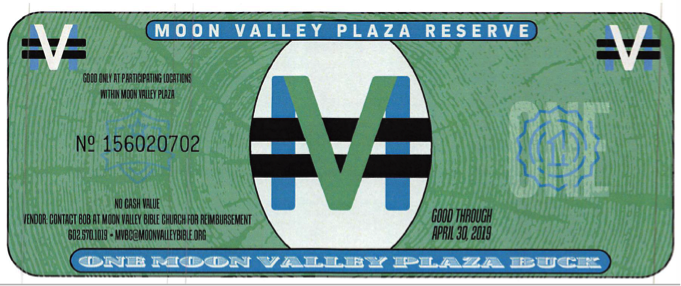 Workers can spend the bucks at any of the seven participating vendors in the Plaza. Each week, we'll print and give away a fresh batch of bucks with a one-month expiration. And once a week, we will settle up with participating vendors by exchanging any MVP bucks collected for real money, dollar for dollar. So, there's no cost to participating vendors, just an opportunity to generate some new business.
Initial feedback on this ministry of construction has been very positive from both construction workers and participating vendors.
It feels so good to be making progress!
- Bob Kerrey, Lead Pastor, Moon Valley Bible Church