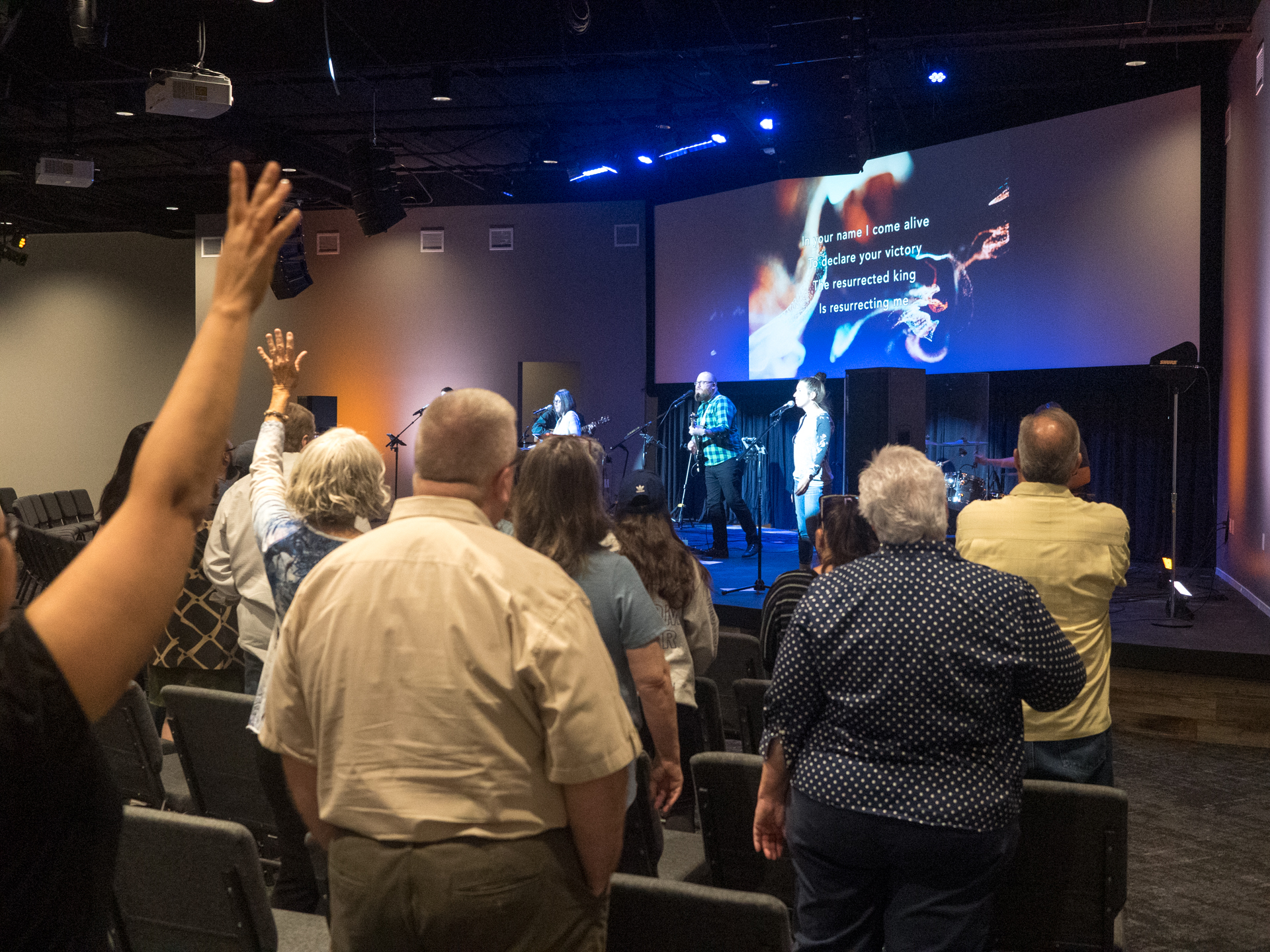 We're so grateful to now be using our new facility! We're in the midst of a soft opening in which some parts of construction are still being completed and some bugs in our technology are still being worked out. We have a temporary certificate of occupancy which allows us to have services on Sunday but discourages us from setting up and settling into our offices during the week, which is why my office is a room full of boxes right now. We should have the permanent certificate of occupancy very soon.
This last leg of our journey to our new facility is like the last leg of a marathon. We're tired. We're still working hard finish this out. And the frustration of little setbacks and delays is multiplied. Last week, we had a "blue-tape" day where we identified with our contractor and architect all the things that need to be fixed. It took six hours and yielded a punch list of over three hundred items. Yesterday, concrete was poured for the beautiful canopy-covered patio at the main south entrance, but the concrete went bad, and had to be torn out; they'll try again this morning, November 16th. And we've been working for weeks trying to arrive at exterior paint colors that our neighbors in the Plaza will approve.
In some ways, it feels like we'll never get to the finish line. But in reality, we're close; it won't be long. Our endurance will be rewarded. The grand opening is coming. Just not as soon as we thought. Given the things still left to do and the coming Christmas season that is so busy for everybody, we've decided to postpone the grand opening until the new year. It will be a wonderful new beginning!
Bob Kerrey, Senior Pastor, Moon Valley Bible Church