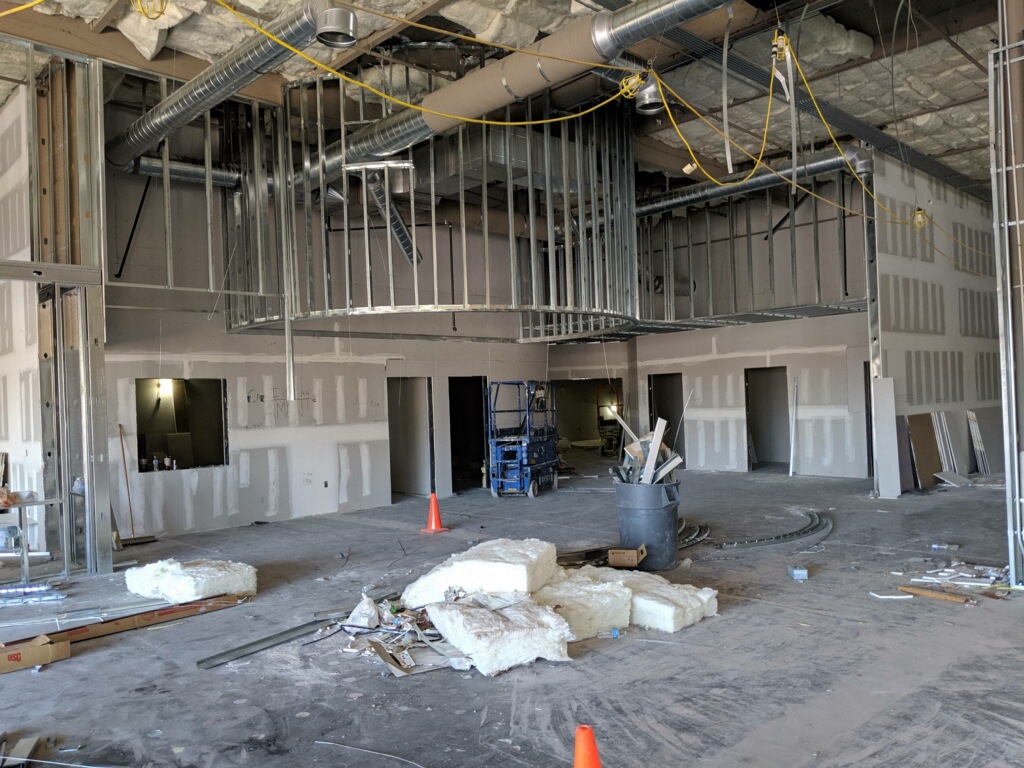 Future Home Update June 25, 2019
What's up Moon Valley!?
Well, the building process has been going as smoothly as we could ask for so far, and so I'd like to update you with the progress that's been made! Many of you know that this has been years in the making, and I'm happy to report that we are encouraged to see construction taking shape at a fast pace.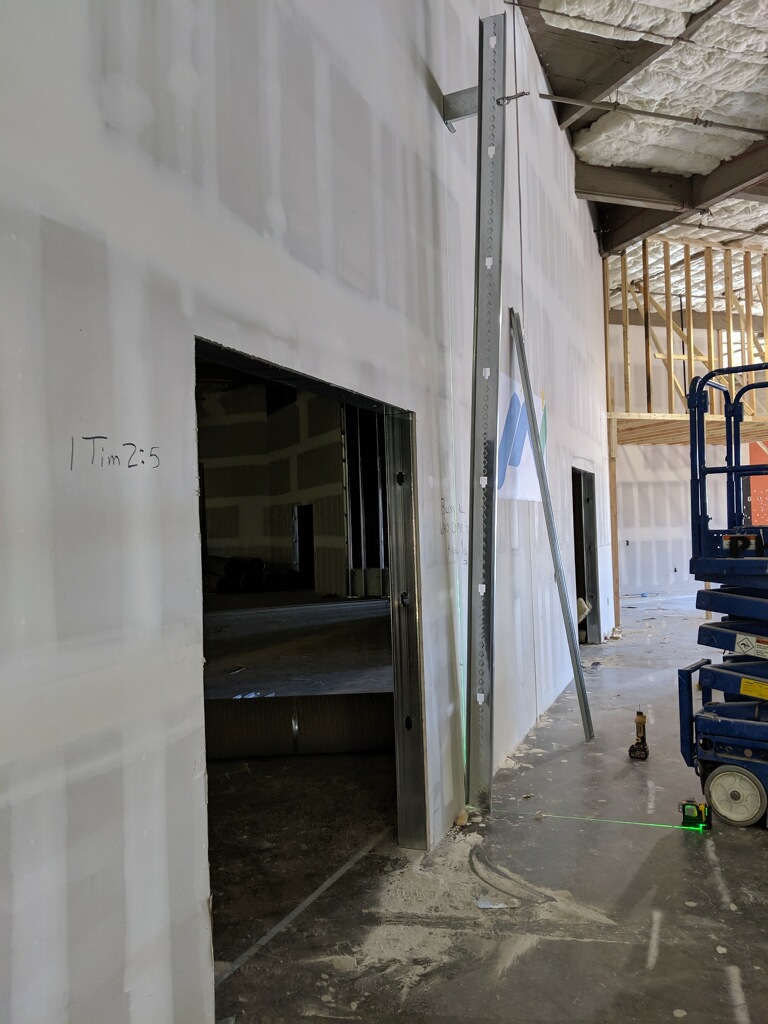 Since the last blog update, most of the drywall has been installed, taped, and "mudded". The electrical and HVAC companies have been busy installing low voltage power lines, conduit for IT and audio cable, and new AC runs through the entire building (praise God for air conditioning!). Insulation runs are going up in the wall and the MVKids check-in curvature feature is getting its studs also.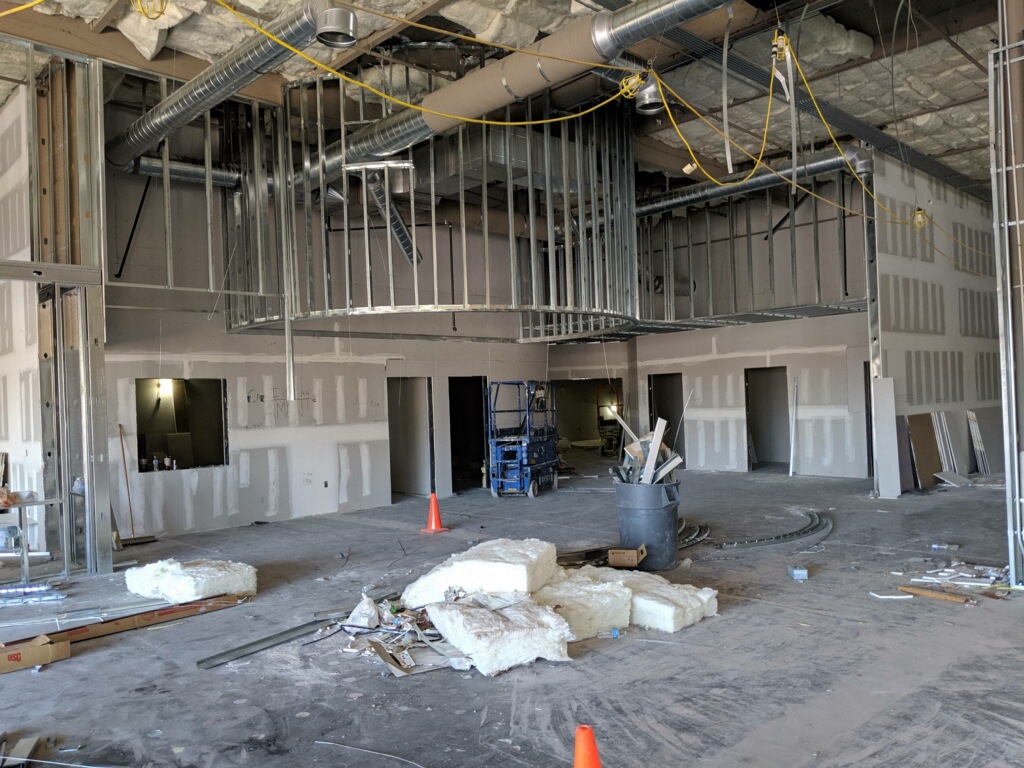 A large feature wall in the lobby has been built out as well as the overhead soffit above the welcome lounge. And the youth room is beginning to see the first small piece of audio equipment. And since the last update, the north entry parking lot has been paved with new asphalt and looks fantastic!
But the biggest project and most substantial piece to be installed has been the 90 ft. steel beam placed on top of the roof. We would like to give a huge shout out to Brian Vandenburgh and the Structures Group for their help and partnership in this vital piece of our new home! Brian and his crew did an amazing job lifting this beam in place and attaching it to the four support poles that extend into the auditorium below. Once the beam was in place, a metal support was built to extend below the roof and cradle the load bearing wood beam. All this to say, this week we should see the offending pole in the auditorium gone! If you would like to see pictures and a video of this process, visit the Moon Valley Bible Church Facebook page.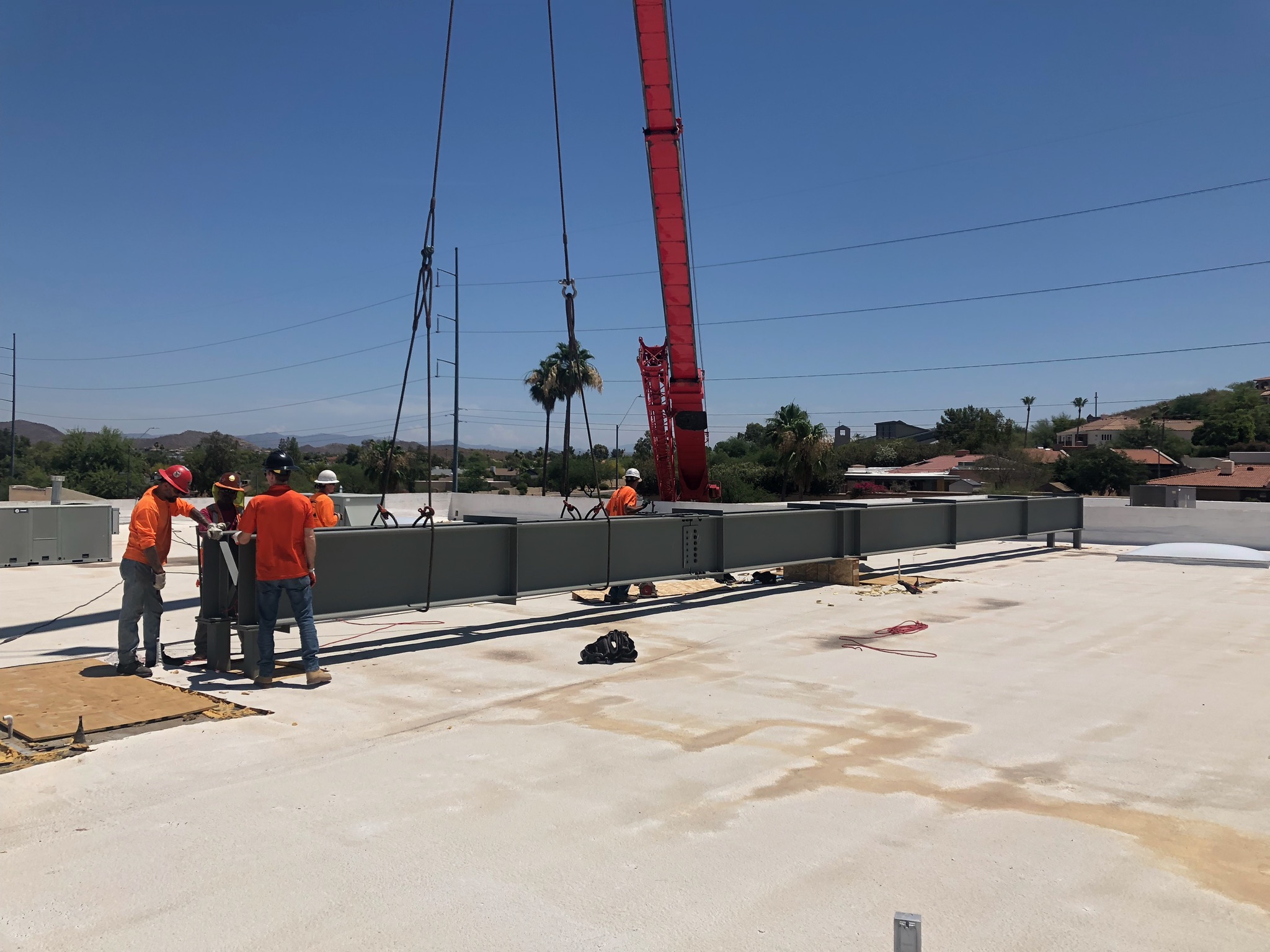 Finally, our ministry of construction effort has been excellent. Pastor Bob continues to deliver MV Bucks to our construction workers each week. We are currently seeing anywhere up to 90% of these bucks being used and hearing very appreciative feedback from all our construction workers. Pastor Bob has even had the opportunity to pray with several of them when he visits.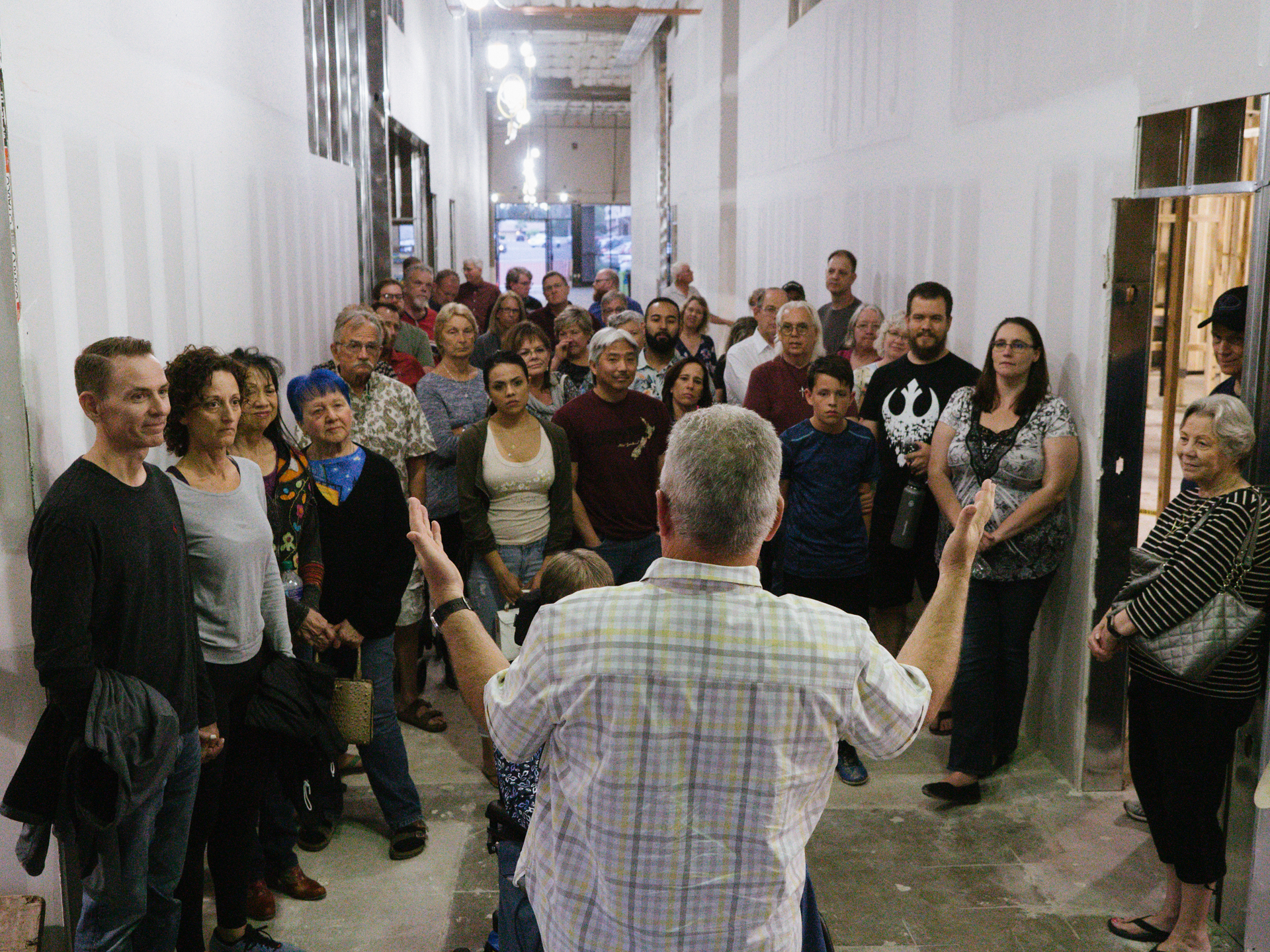 We also want to thank all of you who came out for our sneak peek and prayer walk event. It was a wonderful evening with our church family for prayer and the opportunity to see all that God is doing and preparing.
Currently the construction process is still on schedule to be completed August 23, so remain positive church, and keep praying! Our God is an amazing God and is providing for us in ways we cannot fathom, even if those ways can be frustrating and test our patience at times. But in the end, we will have a beautiful facility we can call home and use to bring others to faith in Christ Jesus, our Lord!
Blessings, and have a fantastic week.
Wes Crenshaw, Music & Programming Director, Moon Valley Bible Church