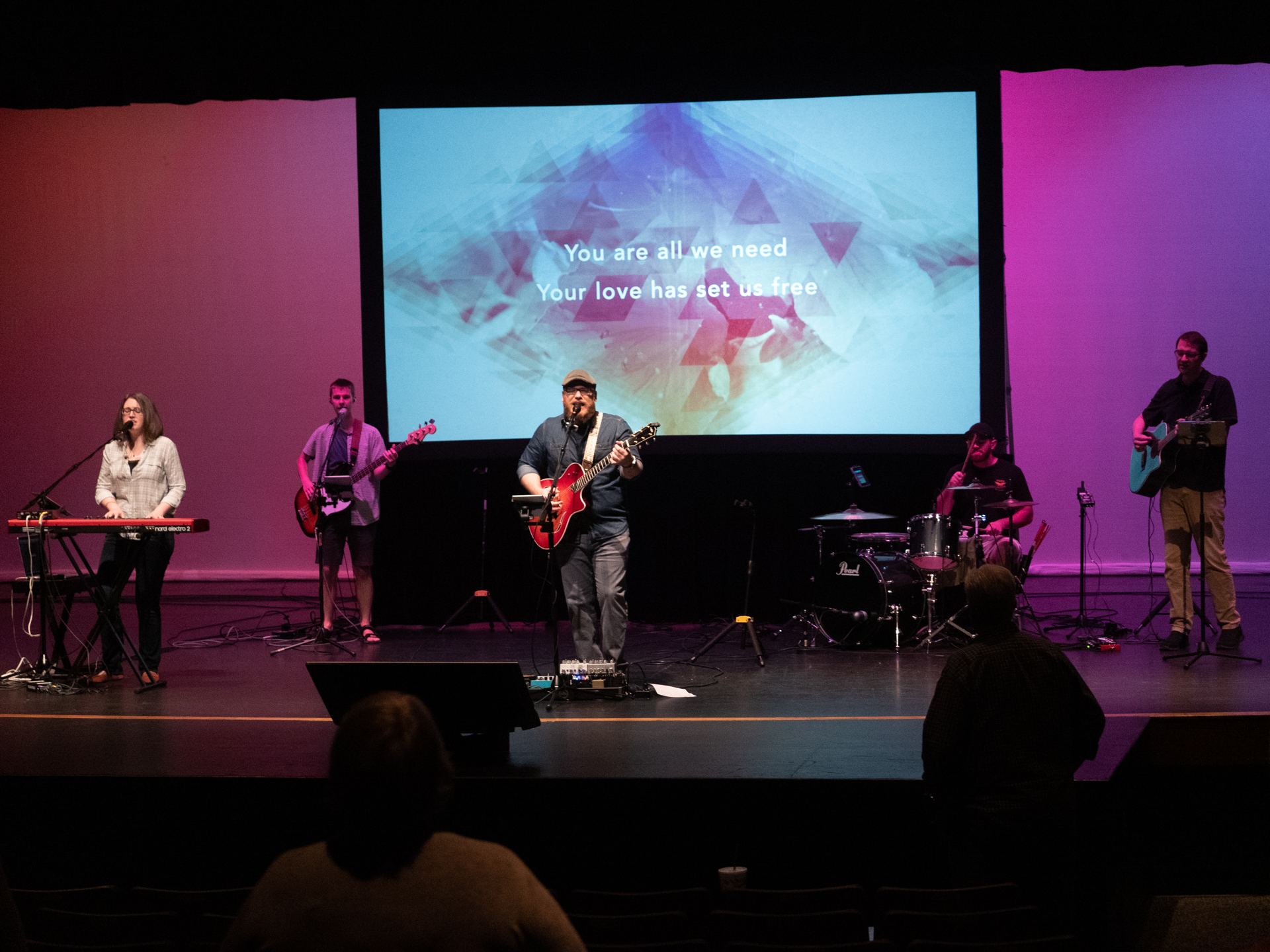 Are We Lost? A Three Year Retrospective
Are We Lost? A Three Year Retrospective.
How we got where we're at.
(Read this with some sappy music in the background)
WELP….. we've made it, church. At times I'm sure many of you, myself included, thought this time of the life of our church would never come. We've finally come to the point of the final weeks before the first service in our new church home, and this past Sunday was our last Sunday as a portable church!
But how did we get here? How did a Kansas-sized tornado come and sweep us away to a world we never imagined going to? And where do we go now?
As many of you already know, it started several years ago with the selling of some property. Property with a building that needed an extensive refresh and rebuild, and a building that was suffering an inevitable fate. And that was the beginning of what I'm calling… THE BIG WAIT. But not just any wait, because this wait challenged us to stretch beyond what I'm sure many of us deemed possible. It challenged us to be patient, and patience is difficult. It challenged us to trust that God has a better plan, no matter how frustrated we might have become with him at times. It challenged us to look beyond the confusion, frustration, and uncertainty. It challenged us to serve more, reach out more, and be more than a "seat-filler".
Fast forward and The Big Wait asked us to wait longer. Properties that were once available no longer were, and so we spent two years waiting for the right one. Further, The Big Wait asked us to wait on the city of Phoenix with each resubmittal of plans to renovate requiring more details and changes to meet their approval. And now The Big Wait has asked us to wait on the construction, something we're very close to witnessing the completion of.
How have you dealt with this wait?
It can be easy to see the negative in this process, but not today. Today, we celebrate what God has done! For those who have left, God has replenished with new faces. Our ministries are strong and ready to grow with this new property. And most importantly, our church is closer than ever before. I've seen relationships and people grow. Older men and women are mentoring and comforting younger, and we now have a handful of folks itching to get baptized.
So, even with that three-plus year unexpected tornado that came plowing through Moon Valley, was it all worth it? I'll let you be your own judge of that, but if you ask me… to see what God has done, and to see people grow in the way they have; to see our church continue to reach out to our community, partnering with local ministries, serving Moon Valley with fun family events, and to show our volunteers the love and support they deserve so much of, all seemingly unphased by this transition… it was worth every minute of The Big Wait.
I want to close this blog, church, with encouragement and a challenge. Be encouraged by what God has done, and what he will continue to do at Moon Valley. We bring a message to our community of life and love. It's a message that we desperately want them to hear and believe in; the message of Jesus Christ. And we want our community to experience this church, a different church; a church unlike one they've visited before, if they've even stepped through church doors before.
I challenge you to invite someone to this church. And I challenge you to remember that this opportunity is not one to simply continue maintaining what we've had over the past few years, but let's create something new. There's a lot of "new" happening now, and I encourage you all to embrace it, and most importantly, do everything you do to the glory of Christ Jesus.
I speak for the MVBC staff when I say that we love you all and are so honored you've taken this journey with us!
Wes Crenshaw, Music and Programming Director
Moon Valley Bible Church, Phoenix, AZ