"This is terrific! Nobody does it this way, but they should."
"This is terrific! Nobody does it this way, but they should."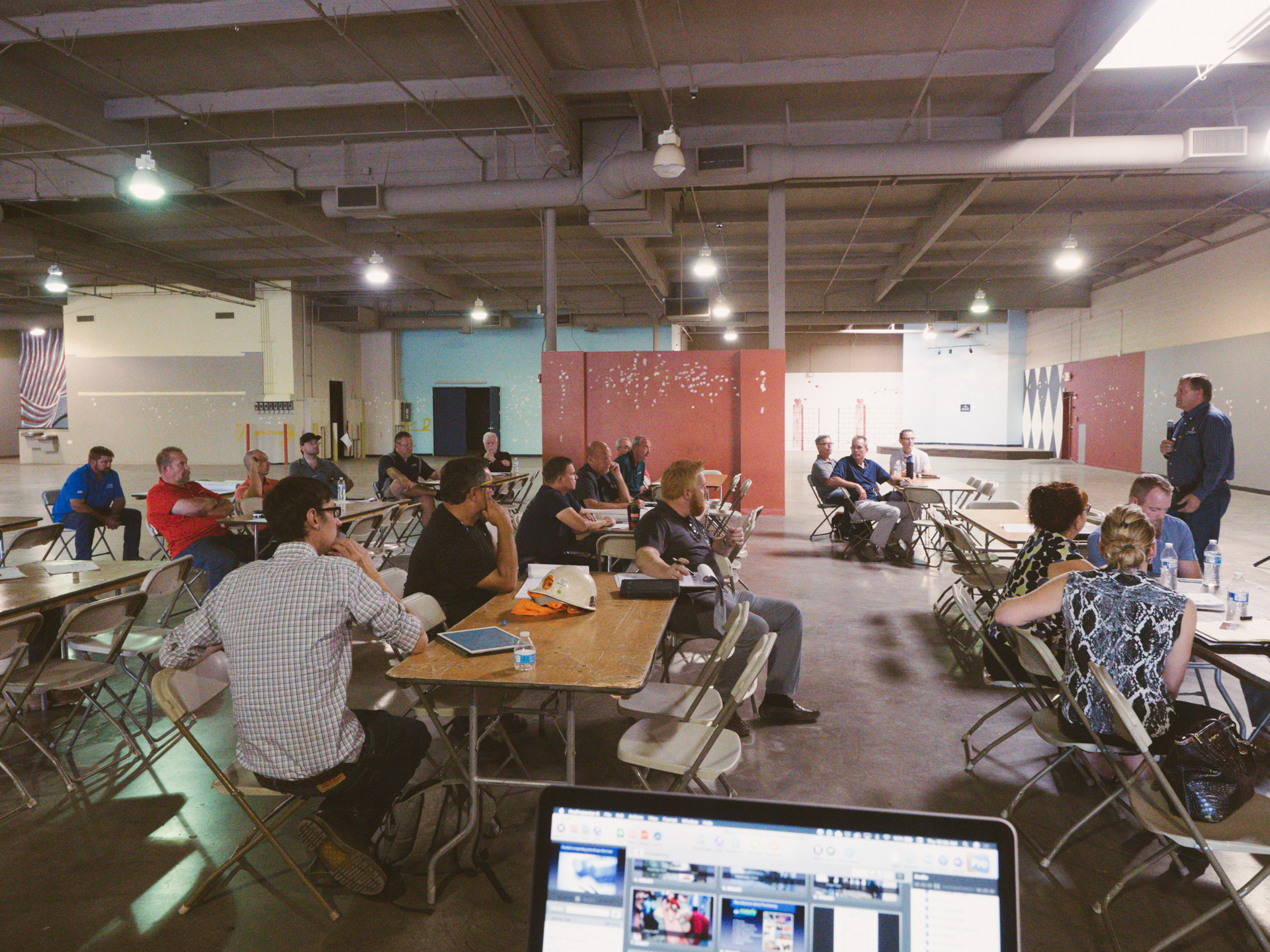 Today we had something called a preconstruction stewardship (PCS) meeting, which I'm told is unique in the construction biz. A solid group of about 35 prospective subcontractors came to tour the new property having already reviewed our plans. In the large-group session, I spoke briefly about our desire to bring life to our community and how we view them as partners in this, not just subs. I explained how we want to bring life to construction workers as well, regularly providing free refreshments and meals and services in collaboration with our neighbors in Moon Valley Plaza. I'll also be serving as a kind of jobsite chaplain, making myself available for questions, prayer, and feedback.
We want workers to know that we care about them. Our dream is that someone will look back on the construction of our new facility as the start of their own journey to Christ.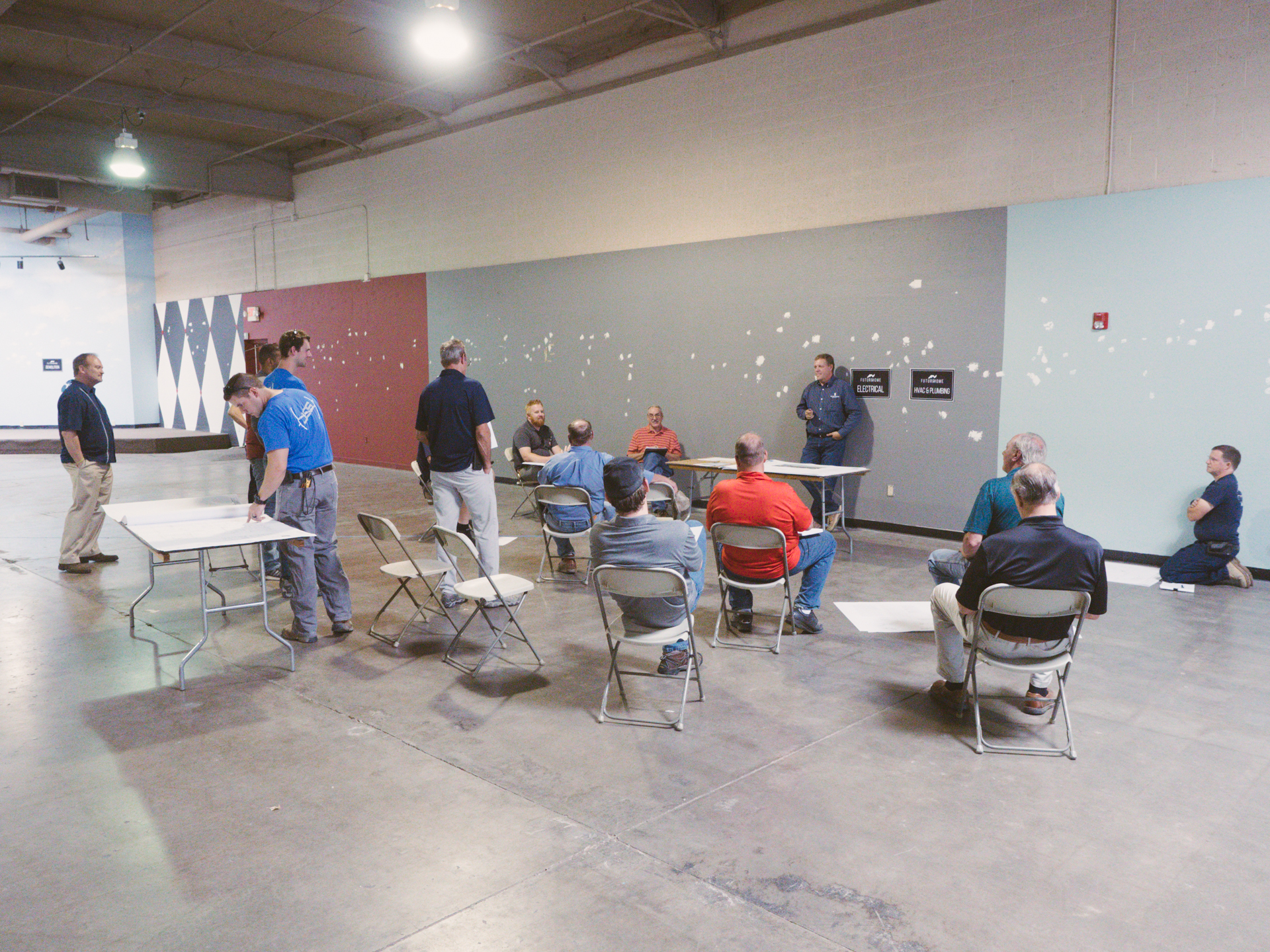 Our architect, Ned Wright of BGW, and our general contractor, Dean Shifferrer of ShifferrerBuilt then spoke about how they have collaborated from the very beginning of this project and how they want to humbly and openly collaborate with subcontractors as well, inviting their ideas on how we can to things better. The large group then broke up into smaller trade groups—electricians over here, plumbers over there, etc.—for some specific project Q & A for their forthcoming bids.

Afterward, we served them Pizza from Barro's and pie from The Pie Hole. I had an opportunity to chat with a number of prospective subcontractors. All seemed excited and appreciative. One said, "This is terrific! Nobody does it this way, but they should."
Apart from the PCS meeting, the City of Phoenix is currently reviewing our drawings, and we have scheduled our demolition days. We're setting aside three Saturdays: July 14, 21, and 28. More details to follow on specific times and what to bring. Construction is still slated to begin in early August. I can sense the momentum building, and it feels good!
- Bob